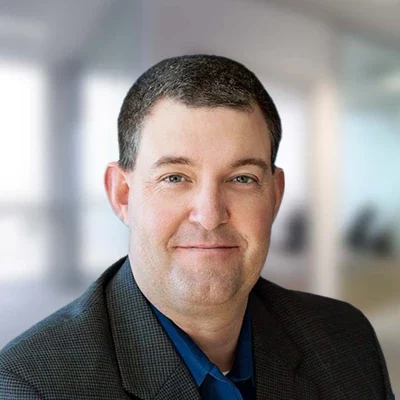 Chiropractor
Eric Carpenter, D.C.
Dr. Carpenter is originally from Farmington, and he graduated with a Bachelor of Science degree from New Mexico State University.
He then attended Palmer College of Chiropractic in Davenport, IA, where he graduated magna cum laude, before coming back home to practice. He loves being able to help the people in the Four Corners area find lasting wellness.
---
Chiropractic Philosophy
Palmer Chiropractic College is considered by many to be the birthplace of chiropractic care. Dr. Carpenter feels honored to have studied there, and his chiropractic philosophy aligns with that of his prestigious alma mater: he believes that the body possesses the innate intelligence to function properly, heal and maintain itself when communication between the brain and body is unimpeded.
Misalignments in the spine result in nervous system interferences that muddle the communication, causing pain and illness. Chiropractic care removes these interferences and allows the body's innate healing intelligence to take over.
---
Family-Focused Care
At Family First Chiropractic and Wellness Center, we focus on treating every member of the family. Dr. Carpenter is especially skilled at educating his patients on the importance of regular chiropractic care as part of a natural health and wellness lifestyle that ideally should start in infancy and continue throughout life.
Dr. Carpenter offers a variety of techniques to provide the best possible care for each patient's individual needs. He has a passion for teaching kids (and their parents) about the benefits of proper spinal care in childhood, and he has a knack for helping his littlest patients feel comfortable with adjustments – using toys, cartoons and a play area.
---
Schedule an Appointment
Dr. Carpenter and his wife Ronna have been married since 1994 and they have two great kids, Wesley and Alyssa. When he's not helping people in the Four Corners feel better, Dr. Carpenter loves spending time outdoors – preferably someplace with sand, palm trees and an ocean! He also enjoys gardening and sharing the fruits of his labors with his patients.
We'd love to share how a chiropractic wellness lifestyle can benefit you and your entire family! Contact us today to schedule your first appointment.
Chiropractor
Chad Basinger, D.C.
Dr. Basinger is also originally from this area, growing up in Kirtland and graduating from Kirtland Central High School.
Dr. Basinger went to Brigham Young University where he earned a Bachelor of Science in Athletic Training. After graduating with his Bachelor's degree, Dr. Basinger worked as an Athletic Trainer for the BYU football team and a NCAA Women's Lacrosse team. He then continued his education at Logan University where he graduated Summa Cum Laude with his Doctor of Chiropractic degree.
Dr. Basinger loves to treat all patients, from young to not-so-young; but he has a special passion for athletes—from the elite athletes to the weekend warriors. He loves being able to combine his education and training as an Athletic Trainer with his Chiropractic expertise to help athletes perform at their best.
---
Outside the Office
Dr. Basinger and his wife, Heather, returned to the area to be closer to family and to enjoy all things outdoors including cycling, basketball and adventures with their two dogs.
Contact Family First Chiropractic and Wellness Center today to schedule your first appointment.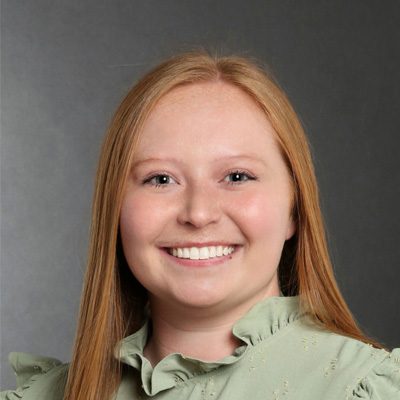 Chiropractor
Rebecca Rowe, D.C.
Family First Chiropractic and Wellness Center, LLC is growing again. Please welcome our newest doctor, Dr. Rebecca Rowe. Dr. Rowe is not only new to our practice, but she is also new to Farmington and New Mexico for that matter.
Dr. Rowe grew up in Gladewater, Texas. She was an accomplished gymnast from the time she was 18 months old throughout her childhood, high school, and even in college. During her time as a high school and college athlete, Dr. Rowe also worked as a gymnastics coach for younger gymnasts. Dr. Rowe graduated from Gladewater High School as valedictorian of her class and went on to study Kinesiology at Texas A&M. While at Texas A&M, Dr. Rowe competed as a collegiate gymnast, specializing and excelling in tumbling/floor routines. Her lifelong involvement in gymnastics was actually what got Dr. Rowe interested in pursuing a career in Chiropractic. Dr. Rowe regularly saw a chiropractor from adolescence through college to help with her performance, and prevent and heal gymnastic-related injuries.
Dr. Rowe chose to pursue her Chiropractic education at Parker University in Dallas, TX. She graduated from Parker University in April 2023. In addition to the standard rigors of the Chiropractic curriculum, Dr. Rowe also studied and became certified in the Webster Technique which is a specialized technique to treat pregnant patients. She is also currently working, post-graduate, on becoming certified by the ICPA (International Chiropractic Pediatrics Association) in the specialization of treatment for pediatrics. While Dr. Rowe enjoys treating patients of all ages; she really has a special place in her heart and practice for pregnant mommas and pediatrics.
In her spare time, Dr. Rowe loves to spend time with her (newly engaged) fiancé, Chris, and their three beloved dogs Taco, Pamela, and Winston. Dr. Rowe also loves spending her precious free time baking, skiing, camping, and traveling just about anywhere she can go! Welcome to the Family First Chiropractic family, Dr. Rowe.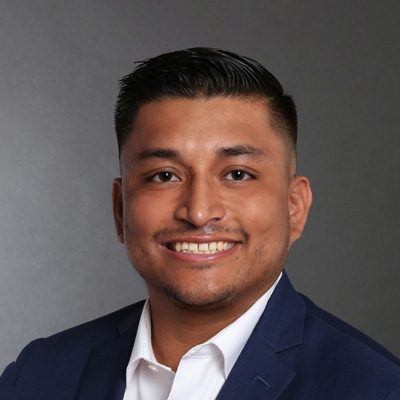 Chiropractor
Christopher Moore, D.C.
Dr. Moore is not necessarily a new face in our practice…he's been part of Family First Chiropractic for years, first as a patient, then as a part-time employee, a chiropractic student intern, and now one of our AMAZING doctors!
He is the third doctor in our office to return to his hometown to care for the people of Farmington and San Juan County. Dr. Moore grew up in Farmington, graduating from Farmington High School…GO Scorps! While at FHS, Dr. Moore played baseball for the Scorpions which led to him attending Trinidad State Junior College where he continued his baseball career. Dr. Moore spent a couple of years playing ball and studying at Trinidad State before transferring to Adams State University where he furthered his collegiate baseball career as a Grizzly and earned a Bachelor of Science in Exercise Science degree. He spent the summer between undergraduate school and Chiropractic school in our office as a part-time employee, spending time with Dr. Carpenter and our team learning as much as he could about our practice and caring for patients.
Dr. Moore attended and graduated from Parker University in Dallas, TX. During the last trimester of his doctorate program, Dr. Moore returned to our office as a student intern doctor and spent 4 months working directly with Dr. Carpenter, our team, and our patients to transition from school to "real-world" patient care. We were beyond excited that Dr. Moore decided to stay in Farmington after graduation and become part of our team as we know he has a true heart for Chiropractic as well as the people in this community!!
In his spare time, Dr. Moore enjoys spending time with his fiancé Rebecca, golfing as much as he possibly can, camping, hiking, and hanging out with his family and friends. Director of Operations
Ronna Lead Chiropractic Assistant
Opal Chiropractic Assistant
Jaime
OFFICE HOURS
---
Monday
8:00am - 6:00pm

---
Tuesday
8:00am - 6:00pm
---
Wednesday
8:00am - 6:00pm
---
Thursday
8:00am - 6:00pm
---
Friday
8:00am - 2:00pm
---
Saturday & Sunday
Closed
Family First Chiropractic and Wellness Center