Chiropractic Care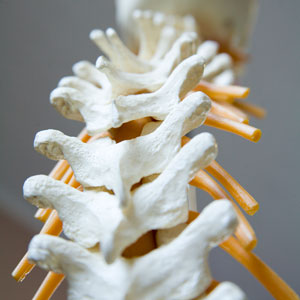 Everything in the human body is controlled by the central nervous system. When the nerves aren't working correctly, every part of the body is affected. Our goal at Family First Chiropractic and Wellness Center, LLC is to restore optimal health and mobility by restoring proper function to your nervous system.
Removing Nerve Interference
When the vertebrae in your spine are not sitting where they're supposed to (what chiropractors call a "subluxation"), interference in the nervous system results. This interference affects communication between the brain and body, causing pain and impacting your health in a myriad of ways.
When the nerve interferences are removed by a chiropractic adjustment, normal communication returns, allowing the body's innate healing intelligence to take over. The result is pain relief and improved overall health.
Dr. Carpenter always takes the time to get to the root of the problem, tailoring treatment specifically to your needs. His approach is to do a thorough examination to detect the precise location of any subluxations in the spine, and then make precise adjustments to restore the body's optimal functionality.
Our Techniques
Everyone is different, so we offer various techniques, based on patients' individual needs, comfort level and preference. Some of our techniques include:
Thompson Drop
Gonstead
Activator Methods®
Flexion Distraction
Patients may be nervous when they first begin treatment because they've never seen chiropractic tables or instruments before. Dr. Carpenter demonstrates how each technique works, walking patients through every step of the process so they can relax as much as possible. We want you to feel completely comfortable with your care, so we will answer all of your questions and tailor treatment to your needs and comfort level.
Discover Optimal Health Today
When proper communication between the brain and body is restored, the entire body benefits. The results go beyond pain relief, to improved mobility and better overall health – what we call "wellness." Discover the health benefits of chiropractic care for yourself!
Contact us today to schedule an appointment.
CONTACT US
---
Chiropractic Care | (505) 564-2225