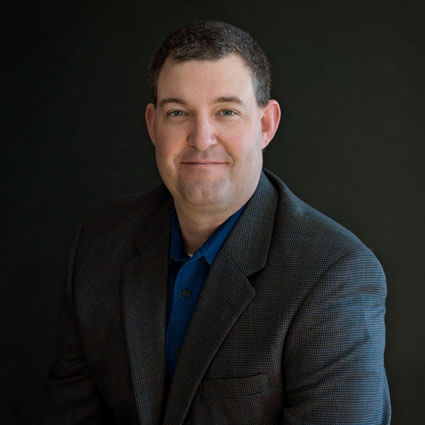 Meet Dr. Eric Carpenter
Dr. Carpenter is originally from Farmington, and he graduated with a Bachelor of Science degree from New Mexico State University. He then attended Palmer College of Chiropractic in Davenport, IA, where he graduated magna cum laude, before coming back home to practice. He loves being able to help the people in the Four Corners area find lasting wellness.
Chiropractic Philosophy
Palmer Chiropractic College is considered by many to be the birthplace of chiropractic care. Dr. Carpenter feels honored to have studied there, and his chiropractic philosophy aligns with that of his prestigious alma mater: he believes that the body possesses the innate intelligence to function properly, heal and maintain itself when communication between the brain and body is unimpeded.
Misalignments in the spine result in nervous system interferences that muddle the communication, causing pain and illness. Chiropractic care removes these interferences and allows the body's innate healing intelligence to take over.
Family-Focused Care
At Family First Chiropractic and Wellness Center, LLC, we focus on treating every member of the family. Dr. Carpenter is especially skilled at educating his patients on the importance of regular chiropractic care as part of a natural health and wellness lifestyle that ideally should start in infancy and continue throughout life.
Dr. Carpenter offers a variety of techniques to provide the best possible care for each patient's individual needs. He has a passion for teaching kids (and their parents) about the benefits of proper spinal care in childhood, and he has a knack for helping his littlest patients feel comfortable with adjustments – using toys, cartoons and a play area.
EXPLORE OUR SERVICES
Schedule an Appointment
Dr. Carpenter and his wife Ronna have been married since 1994 and they have two great kids, Wesley and Alyssa. When he's not helping people in the Four Corners feel better, Dr. Carpenter loves spending time outdoors – preferably someplace with sand, palm trees and an ocean! He also enjoys gardening and sharing the fruits of his labors with his patients.
We'd love to share how a chiropractic wellness lifestyle can benefit you and your entire family! Contact us today to schedule your first appointment.
---
Dr. Eric Carpenter | (505) 564-2225